Description
Register in Minutes – Start Immediately – Access Forever
Learn using practice-friendly texts, videos, pictures, and graphics. You will see us at work in the videos, so each work step can be followed exactly. In the Essential Oil Online Course you can learn the topics at your own speed and anywhere you want. You can repeat the course as often as you want. After the course, there is a test in which you can check your knowledge and you will receive a certificate.
Essential Oil Online Course – Make Your Own Oil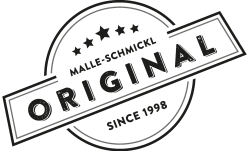 Learn how to make essential oils and hydrosols step by step. The theory part of the entire seminar consists of about 24 lesson units, to follow the instructions in practice it may take several months. You will be guided through the complete production process from harvesting the plants, crushing & preparing, and distilling, to extracting the essential oil. Besides a comprehensive plant catalog and detailed examples you will also find chapters with recipes for the processing of essential oils (perfume, cream, eau de toilette, …), how to make essential oil stills as well as oil production by cold pressing, enfleurage, and maceration.
Program Overview
Steam distillation

Preparing the plants

When is the best time to harvest the plant?
How to shred the plant material for highest oil yield?

The distillation process

Filling the still
Performing the distillation
Dual distillation
Emptying and cleaning the distillery

How is the separation of hydrosol-oil carried out?

Cold pressing
Maceration / infusion
Enfleurage
The preservation of essential oils and hydrosols
Distilleries

What type of stills are used?
How is the construction of a distillery carried out?

The yield calculation for essential oil
Comprehensive descriptions of usable raw materials (A-Z)
Recipes for bath products, face and body care, shaving, hair care, soap, perfume, liqueurs, etc.
Exercises & examples for all main topics
Dictionary
Harvest calendar
Test
Learning Goals
You will know the plants that are suitable for the production of essential oils.
The right time to harvest and the optimal crushing of the plants that helps you to create the basis for maximum oil yield.
You have the knowledge to design a simple oil distillery and to recognize a correctly constructed still when you buy it.
How you can carry out steam distillations with all plant materials.
If problems occur during distillation, you will be able to identify the cause and take appropriate countermeasures.
You will master the separation of light and heavy essential oils from their hydrosols.
How cold pressing can be carried out with kitchen utensils.
For petals, how to do an enfleurage with the simplest means.
You will master the cold and warm infusion / maceration process.
With the help of simple basic recipes you will be able to make creams, soaps, perfumes, bath additives, liqueurs, etc.
Make use of the training to become self-employed in the field of distillation of essential oils.
How Does the Essential Oil Online Course Work?
Start immediately after registration
You can repeat the course as often as you like
You get lifelong access to the course
For the complete online essential oil seminar you need approx. 24 hours (only theory, not the practice)
For beginners and advanced students
Technical requirements: Smartphone, tablet, or desktop and a browser
Price: 290.- Euro